Sustainable Energy for Pumping and Irrigation with YX3900 solar pumping inverter
Solar pumping inverter is able to convert DC voltage coming from solar panels into AC voltage for powering any pump driven by a three-phase motor.
Pump speed is constantly adapted to available solar irradiation thus maximising the amount of pumped water and making possible operation even in conditions of low sunlight.
YX3900 series inverters for photovoltaic pumps use a new hardware technology platform and an optimized global MPPT algorithm to maximize the efficiency of equipment conversion and output communication.
Applicable to all kinds of constant water pump; support DC and AC input.
When there is no solar energy, the controller can be switched to a single-phase or three-phase AC input such as a generator or utility power.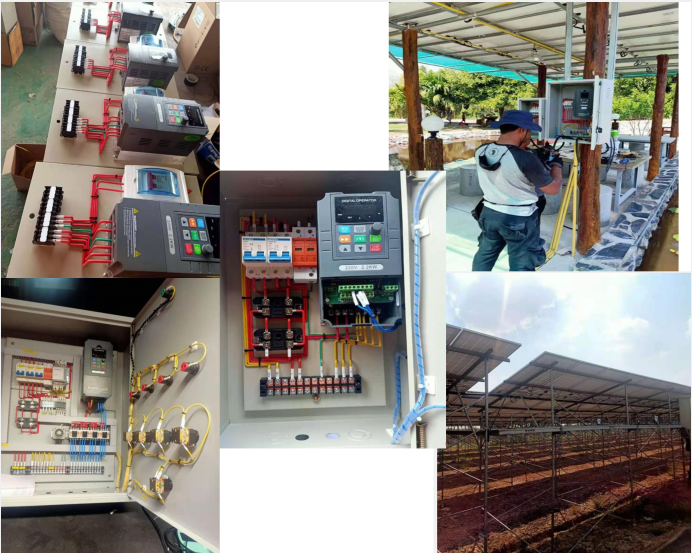 Technical Specification:
Items

Specifications

Recommended MPPT voltage range

3 AC 220V / 130~380V DC ( Recommend 310V DC )

3 AC 380V / 330~780V DC ( Recommend 530V DC )

MPPT efficiency

99.9%

Rated output voltage

3AC 220V/ 380V

Output frequency range

0~60Hz

Cooling method

Air cooling

Protection degree

IP20